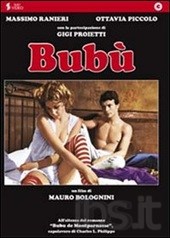 Region 2 PAL DVD,
Italian with optional Italian captions.
---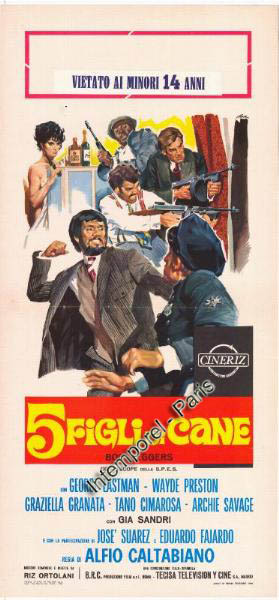 Cinque figli di cane (Bootleggers), 1969
Also known as América rugiente.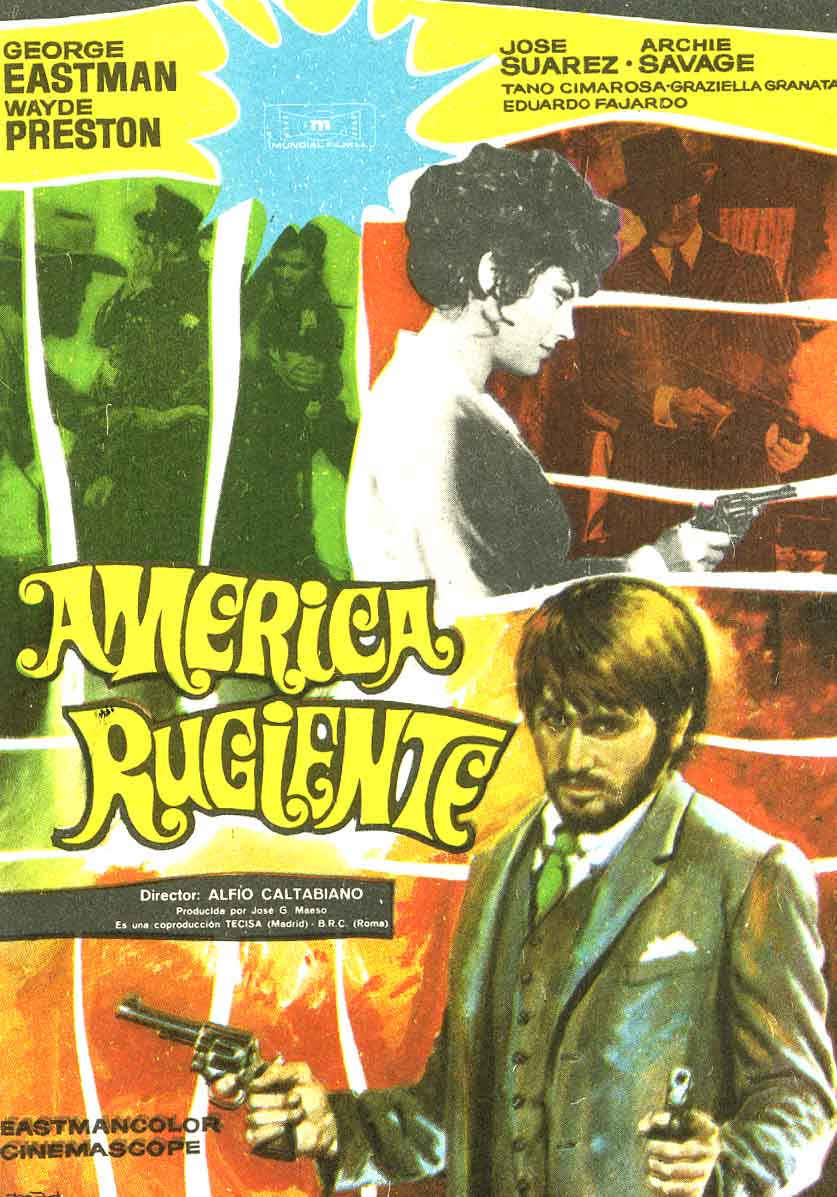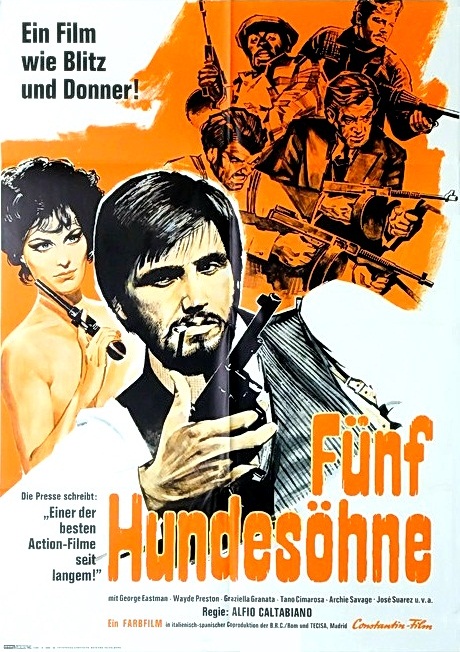 This one doesn't seem to be available on video anywhere, though apparently there was a video floating around (recorded off of television?), as we can see from the web page devoted to this movie.
---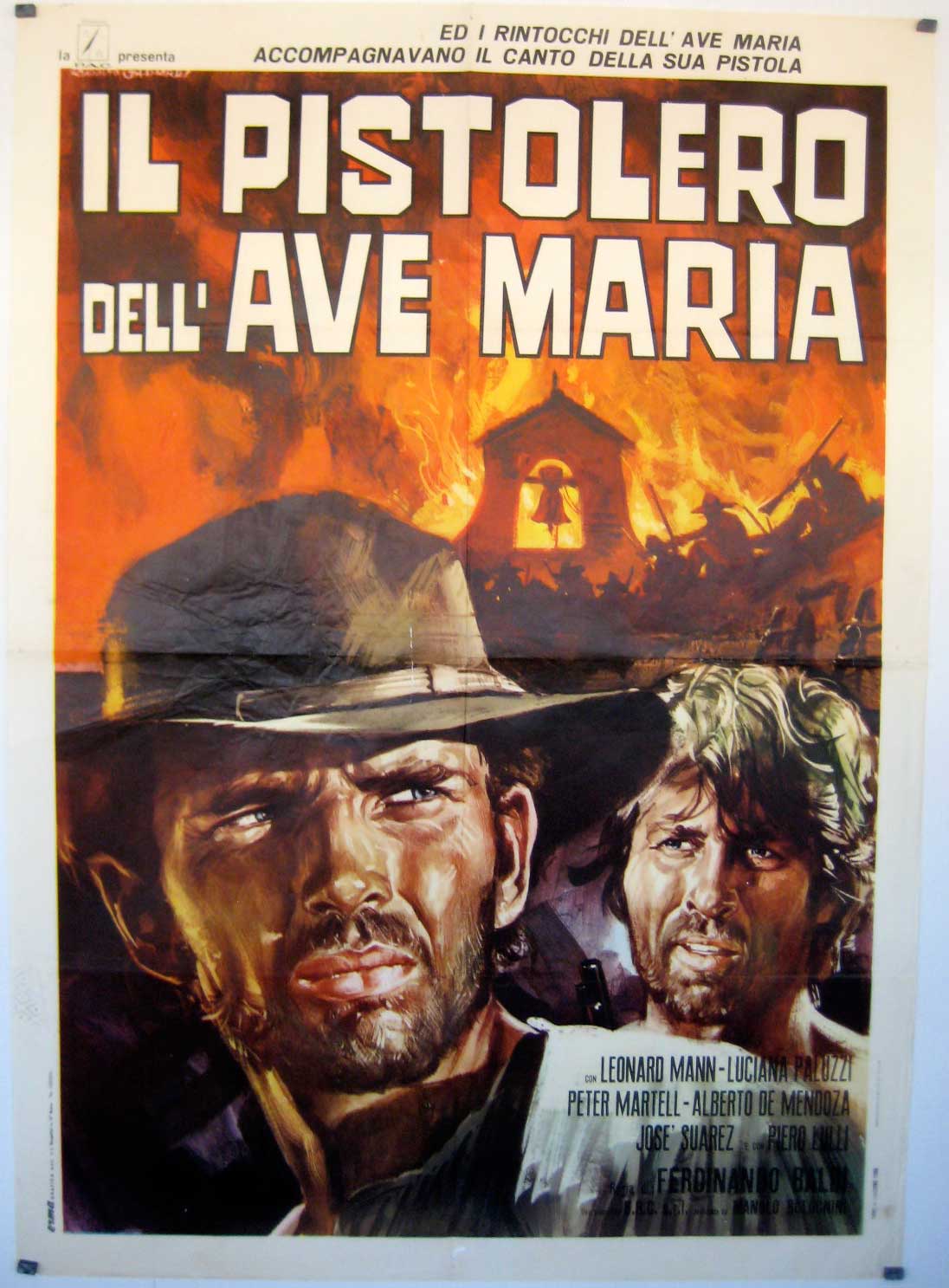 Il pistolero dell'Ave Maria (Forgotten Pistolero), 1969

---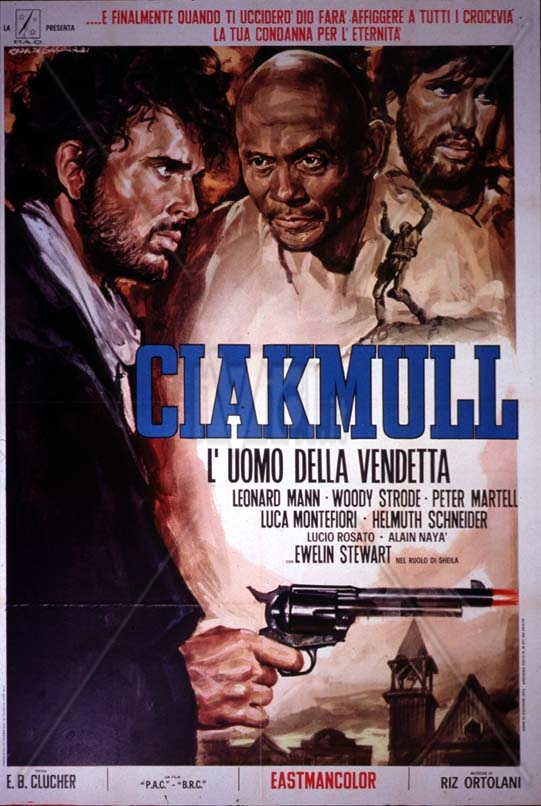 Ciakmull — L'uomo della vendetta (The Unholy Four), 1970


The region 1 NTSC DVD in English only.

---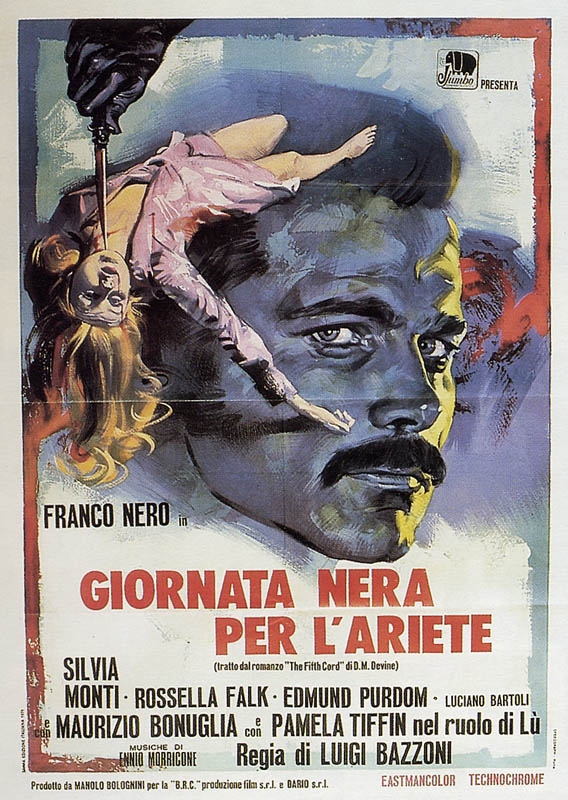 Giornata nera per l'ariete (The Fifth Cord), 1971


---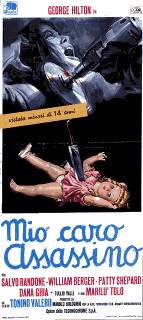 Mio caro assassino (My Dear Killer), 1972


---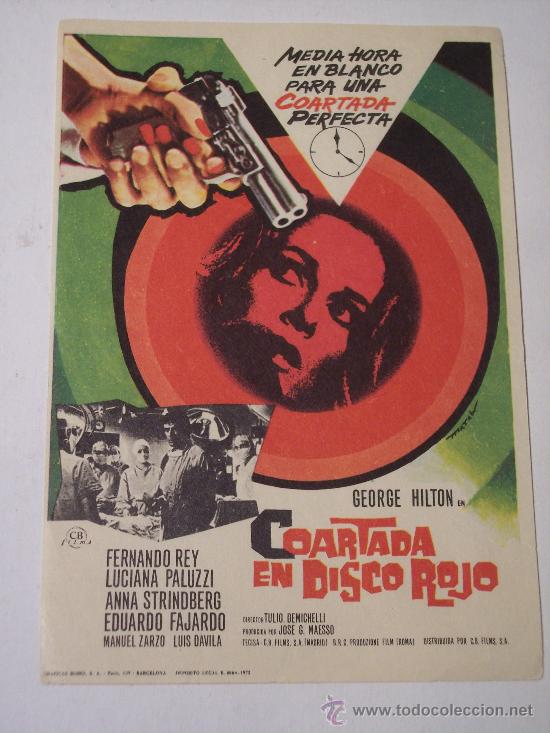 Coartada en disco rojo;
Italian title: I due volti della paura (The Two Faces of Fear), 1972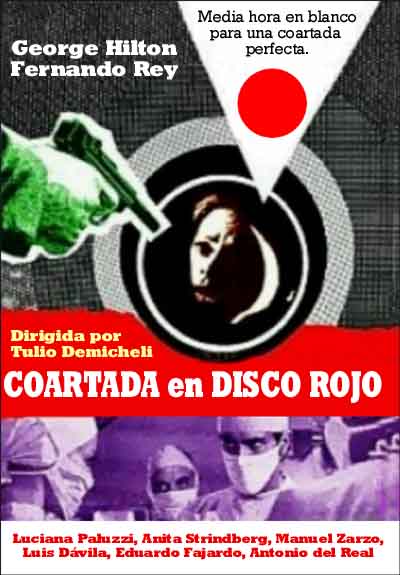 DVD, presumably region 2 PAL, in Spanish only.
---
This next one, Afyon oppio, was at one time on B.R.C.'s plate,
but another studio took it over: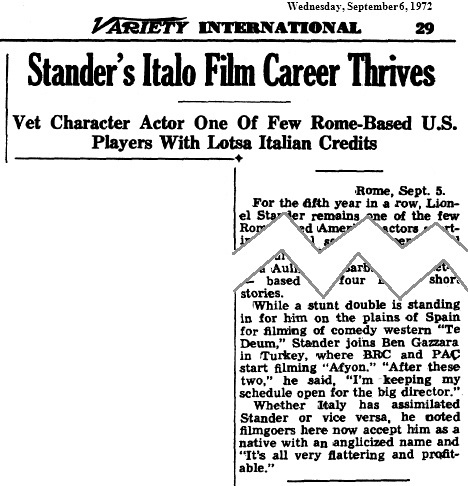 As we can see from the poster this evolved into a coproduction between PAC in Rome and Lyre in Paris.
---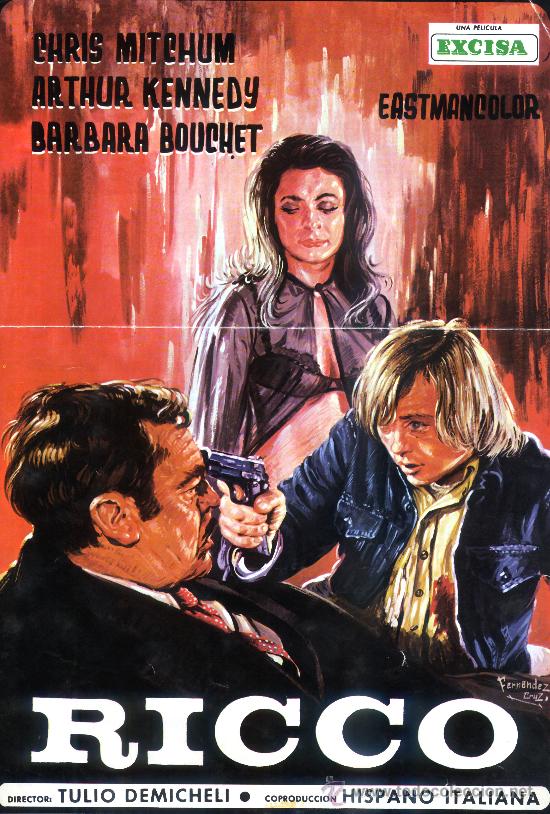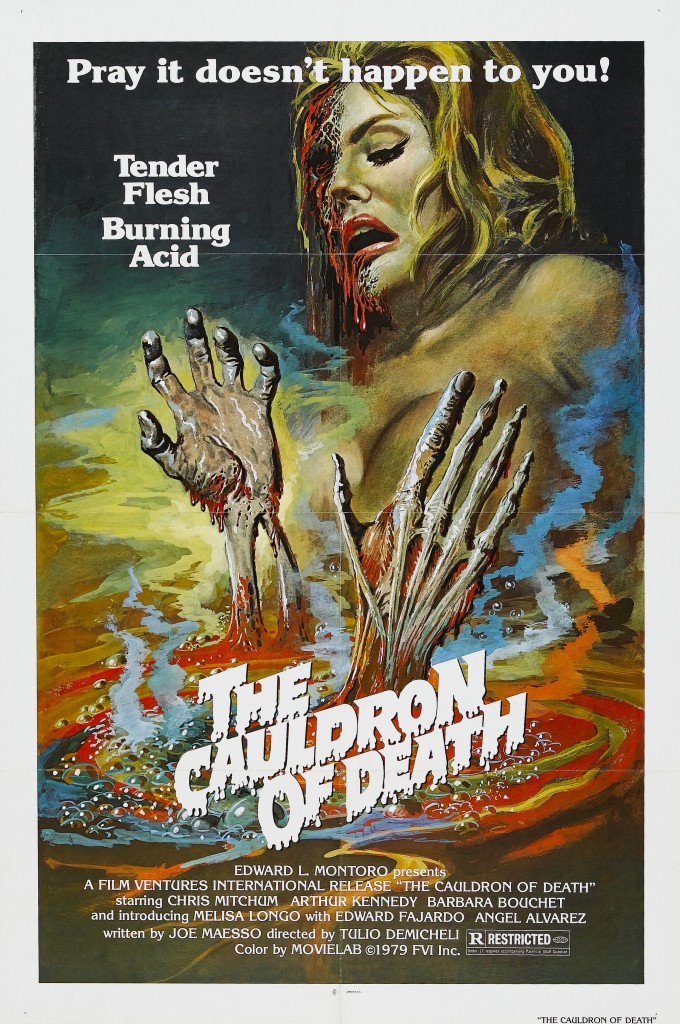 Ricco (The Cauldron of Death), 1973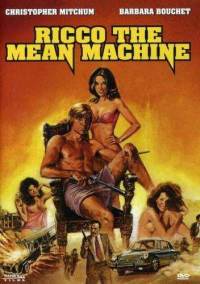 Region 1 NTSC DVD, presumably in English.

---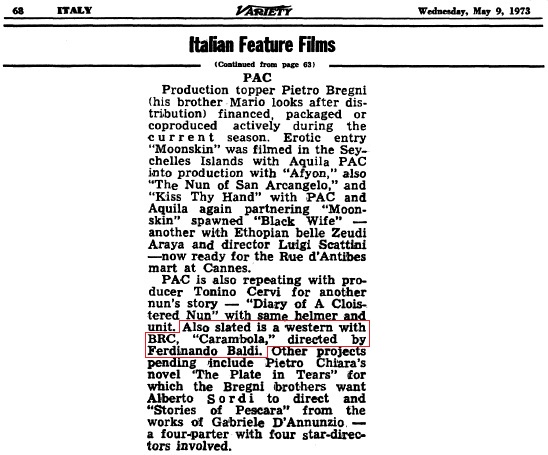 ---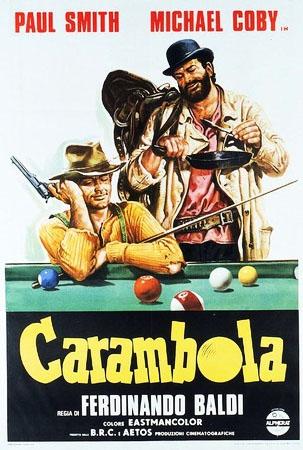 Carambola, 1974
Note that this is a coproduction of B.R.C. with Aetos. How many learned film scholars with PhD's who write detailed analyses of the deeper symbolic meanings of auteurist films would care that this is a coproduction between between B.R.C. and Aetos? But this is vitally important to know. Manolo Bolognini was a high-ranking executive in Aetos while he still co-owned B.R.C. Produzione. Aetos employed a number of the same people that B.R.C. employed, though perhaps not simultaneously. Both companies would soon be dissolved. In sum, is this an indication that Franco Rossellini was still involved somehow in B.R.C.? Probably not, but who knows?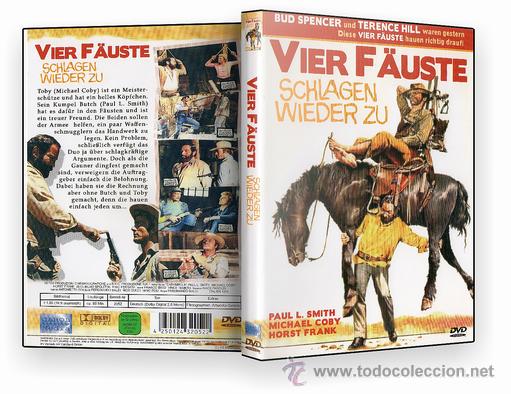 Get it while supplies last, if you can afford it.
Region 2 PAL DVD, presumably the German dub.

---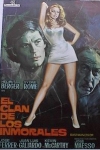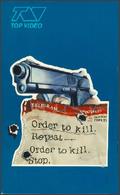 El clan de los inmorales (Order to Kill), 1975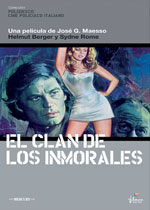 Region 2 PAL DVD, presumably in Spanish only.

As far as I can tell, B.R.C. Produzione was dissolved upon completion of this movie.